Memory & Dementia Care
Despite the progressive nature of Alzheimer's and other dementias, a person's independence, ability to function, and quality of life may be improved through the senior-directed living approach. We take the extra time to ensure we understand each senior's personality, life history, and needs. By documenting thoroughly in the senior's service plan, which all staff read on a daily basis prior to caring for the senior.
Memory Care settings may provide physical and emotional relief as well as peace of mind for families with a memory-impaired loved one. Memory care team members undergo ongoing dementia-specific training when learning how to provide assistance services to seniors with dementia. Some of the on-going training includes but is not limited to: the Basics of Alzheimer's and other dementias, Better Communication, How to Address Unmet Needs or Challenging Behaviors, How to Support Family Members, the fundamentals of The Best Friends™ Approach to Dementia Care, and "Institute for Professional Care Education" training and ongoing resources.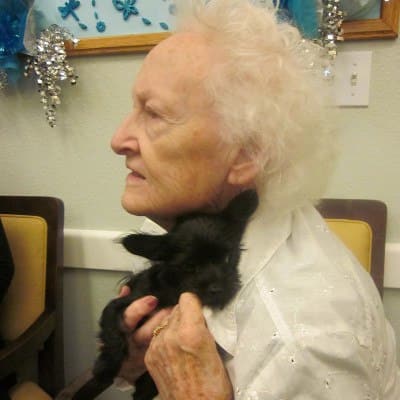 Benefits of a home-like environment include:
Secured community with keypad entry and exit
Food Handler's cards available for seniors who wish to cook and bake
Opportunities to develop close and personal relationships
Life enrichment programs created by our seniors, for our seniors
Senior-directed menus created by seniors & family members for seniors
Enhanced exercise program that includes progress monitoring
Senior well-being monitoring and communication with family and health care providers
Freedom to enjoy spending quality time with your loved one