Dining at Chateau Gardens Memory Care
There has never been a better time to enjoy the fine dining options at Chateau Gardens Memory Care in Springfield. When it comes to food, our dietary team prepare meals that are both nutritious and delicious. Using the freshest ingredients, dining at Chateau Gardens Memory Care raises the standard for dining at senior living communities. A variety of delectable and nutritious dining choices are prepared daily by our dietary team, guaranteeing you a delicious, home-style Springfield Senior Living experience.
We do our best to accommodate special dietary needs, and arrangements can be made for seniors who do better with finger foods or require protection for their clothing. We want dining to continue to be a pleasurable, rich part of every senior's day.
We meet with our seniors every few weeks and they direct us in what they wish to eat. We create our menus based on their wishes. We use their ideas to keep our menus fresh. This is why you will generally see no more than two weeks worth of menus in advance listed below. If you have any fresh ideas, please let us know. We will do our best to make them happen!
Friends and family members are encouraged to join us for meals. Be our guest anytime!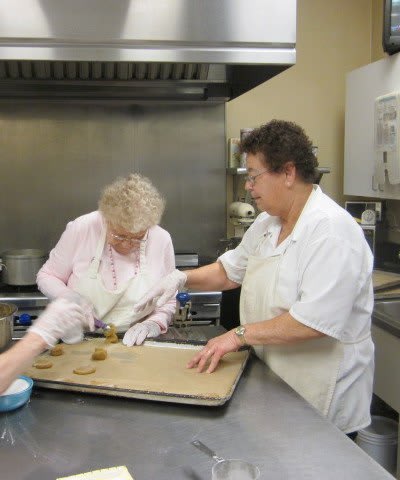 NUTRITION
The presentation and variety available at Chateau Gardens Memory Care definitely brings joy to our seniors! Of course, the food is also nutritious.
Our menus are created by seniors and family members along with our Dining Services Coordinator, who has extensive experience in Senior Living dining options and truly cares about providing quality meals and service to our frail and vulnerable residents. Her passion for providing an exceptional dining experience at every level is valuable and appreciated by our seniors!
seniors and family members are encouraged to share their favorite recipes and they are often prepared. We love it when friends and family members join us for a meal. Guests are welcome anytime. Choice is not only limited to the menu, but also to your dining experience. Chateau Gardens offers a formal sit-down dining service, a more casual setting in our beautiful sunroom, as well as an outdoor option on our spacious patio when weather permits. Behind the scenes, dedicated team members are hard at work ensuring that your individual nutritional needs are met.
Our Life Enrichment Director and Dining Services Coordinator will consult with your physician and with you to provide options that support your dietary needs and preferences. Personalized diets may include: vegetarian; low carbohydrate; high protein; weight loss; heart healthy; or diabetic. During Memory Care Springfield, OR quarterly service plan meetings with seniors and family members, goals are discussed and a plan is created to reach those goals.
Our culinary crew will do their best to custom tailor the perfect fit for you. Come be our guest!